Meducation
Regular price
$325.00
Sale price
$125.00
Unit price
per
Sale
Sold out
This is our full online critical care certification preparation course. It is 13 information-packed chapters that breaks down every topic you'll need to master to ace the exam and formulated by combining the objectives from the field's toughest exams: CFRN, FP-C, CCP-C, and CCRN. Swearingen is heralded as an incredible educator and known for his ability to break down the most complex topic and make it easy to understand. He calls it 3am Medicine, his students call it "amazing and mind-blowing." This content is always reviewable, and you'll have access for 12 months. We are committed to designing and building products that helps you not only rock your exam, but also helps to prepare you for the fast-paced world of critical care transport. You ready to do this?! Then punch the clock and let's go to work!
It serves as:
A preparation for critical care certification exams (such as the FP-C, CFRN, CCRN, or CCP-C)
As a refresher for those already possessing a critical care certification
A stand-alone course re-designed yearly to reflect the most up-to-date content.
---------------------------------------
It dives deep into advanced pathophysiology and management in the topics of:
Cardiac emergencies
OB emergencies
Pediatric congenital heart emergencies
Neonatal emergencies
Respiratory emergencies
Toxicology emergencies
Neurological emergencies
Mechanical ventilation
IABP waveforms
PA catheter waveforms
Head CTs
Chest x-rays
---------------------------------------
Great for a needed update, to prep for a certification exam, or CEs to re-certify that sexy critical care certification of yours.
Looking to test? Looking to re-certify? Looking for an advanced critical care topics course to update yourself? This is a one-stop shop for all the above. The course has been approved for 16 hours CE with the IBSC (for paramedics) as well as with the California Board of Nursing (for RNs).
Share
View full details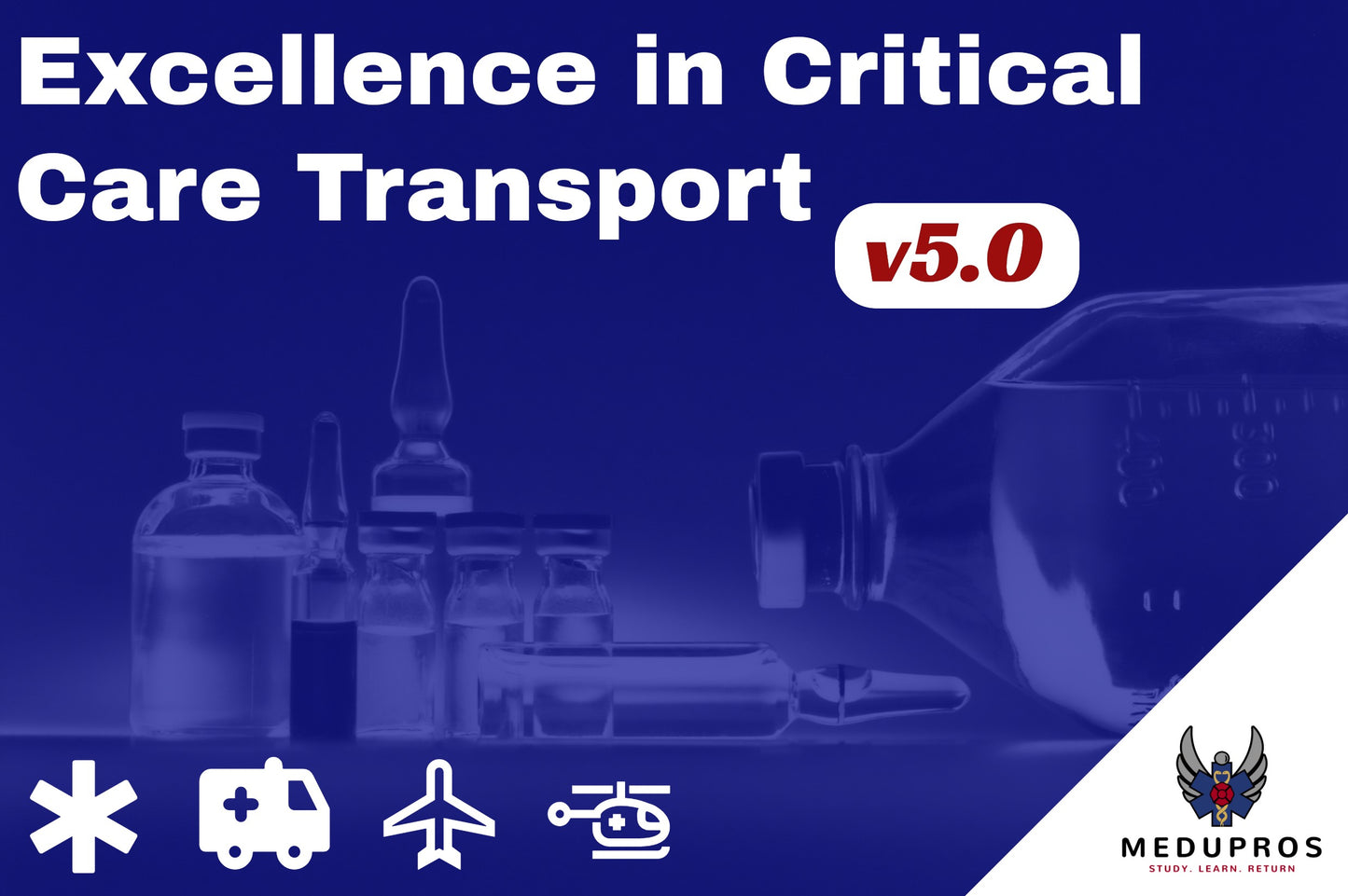 Really good info and the course is taught well. Some of the course is hard to follow though due to pages hanging up, not being able to close pages, not being able to back up from a page. Also dosage errors and confusing test questions where the course says one thing but test answers are something else
Wonderful
What a wonderful course! It's in-depth yet simple, and the hands-on practice sessions really help in grasping the concepts. A big shoutout to Charlie for his amazing instruction!
Smooth Course
Charlie is a fantastic instructor. He makes complex concepts easy to understand. Also, the platform and app were very user-friendly, making my learning experience smooth.
Long, but Enlightening
The course was a bit long, but the wealth of knowledge it offers is immense. The platform is easy to navigate, and the practice sessions were especially enlightening. I would recommend this to anyone looking to enhance their skills.
Highly Recommend
I can't recommend this course enough! The combination of depth and simplicity in the lessons is perfect. And, the practice sessions really took my understanding to the next level.