Meducation
Regular price
$100.00
Sale price
$75.00
Unit price
per
Sale
Sold out
This REVISED text is a resource and a study guide for any critical care transport clinician. It will assist registered nurses and paramedics study and pass critical care flight and ground transport exams. It is a 400+-page full color study guide preparing you for repeated success with certification exams and patients alike. It also serves as a desk reference for helping to keep that critical care knowledge locked in and always at your disposal.
This text is designed around 3 sections. The first section is core content which is current and represents the current body of literature in the critical care transport field. The second section is a set of 20 in-depth case studies that allows the clinician-learner to put their knowledge to use. Finally, the third section is a handful of pages with notes and key concepts typed out for each chapter. This provides a 10K foot view of the chapter content- making studying the day before (or the day of) the test remarkably easy.
Share
View full details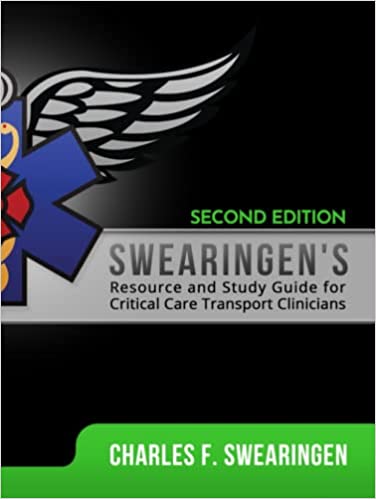 It is awesome!
This is an amazing book. More than just an outline, but not too much. Get this immediately!
AMAZING
This textbook is pretty amazing. It breaks it all down and is a great resource. I have my students using it.